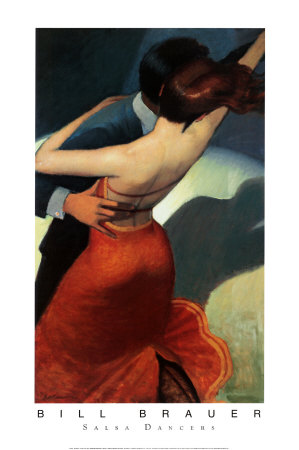 Dance till the stars come down from the rafters
Dance, Dance, Dance, till you drop.
I start most of my days with a yoga session – after I have showered I put my Music Library on the computer - which you can find in the right hand column of this blog – just click on Playlist in the top right hand corner – then dismiss the little window that comes up and click on My Library Radio – I have saved a lot of my favourite records on there – there will be some 'foreign' ones in there but you can skip those. Have a listen yourself. I know a few people who enjoy working along to my music.
I learned yoga when I was in my thirties when my children were small. I've been practising it ever since ( yes I am getting a bit tired now!).
Anyway, I do my daily yoga routine to the first three songs which come up randomly on the computer, they are always a surprise as I never know what will play but I know I will like the tunes. If I don't fancy a particular one I can always skip it. My routine consists mainly of Prayers to the Sun, also known as Salutes to the Sun. I prefer Prayers as they sound a bit less 'military' to me.
This sequence of poses uses all the body bits – my old yoga teacher said that we could get away with only doing half a dozen of these every day and it would be enough – along with the Corpse posture which is very relaxing. I often do that in the evening or when I felt the need! I also do daily neck and shoulder poses as I have had a very serious neck injury in the past. I try and do yoga every day unless I am feeling very tired or unwell. My teacher advised us not to practise it on Sundays, she said we should have one day off a week. Wise woman. Even if I am a little tired beforehand I always feel energised after doing my yoga,' looser' too and 'brighter'. I recommend it.
This morning the fourth song this morning happened to be Staying Alive by the Bee Gees so I just had to dance; how could anyone NOT dance to that song?
Another song which is inspiring is
Time of My Life
from the wonderful film
Dirty Dancing
.
I usually end my routine with a bit of dancing as I love it so -
it's quite safe, no-one can see me upstairs in the little study.;
well only the dog and she seems to approve of everything I do, bless her.
I am into Strictly Come Dancing at the moment, nowhere near as obsessed as I was at this time last year but I was poorly then while waiting too long for a gall bladder op. (another story). I really love dancing and envy the celebrities who are being trained to dance by such professional people.
Anyway I hope you will enjoy my music and I hope you will dance.
Which takes me nicely back to the beginning.
Go mbeannai Dia duit,


Cait