A dreamer is one who can only find his way by moonlight, and his punishment is that he sees the dawn before the rest of the world.
Would you like to know what books I have requested from the library service from their New Additions list? I bet you would, if you are a

bibliophile like myself.
There are ten of them, they won't all come at once I hope. But I do hope a fair selection are with me ready for Christmas.
These are they:
1. A NOVEL TO LOSE MYSELF WITHIN

The first book is one by Margaret Drabble, an esteemed writer I have read in the past. This title had already been mentioned to me by
Frances of City Views and Country Dreams
in New York, well she was reading it and I look forward to hearing what she thought of it. I love the black and white photo on the cover.
Jessica Speight, a young anthropology student in 1960s London, is at the beginning of a promising academic career when an affair with her married professor turns her into a single mother. Anna is a pure gold baby with a delightful sunny nature. ...
2. A BOOK BY A HERO OF MINE.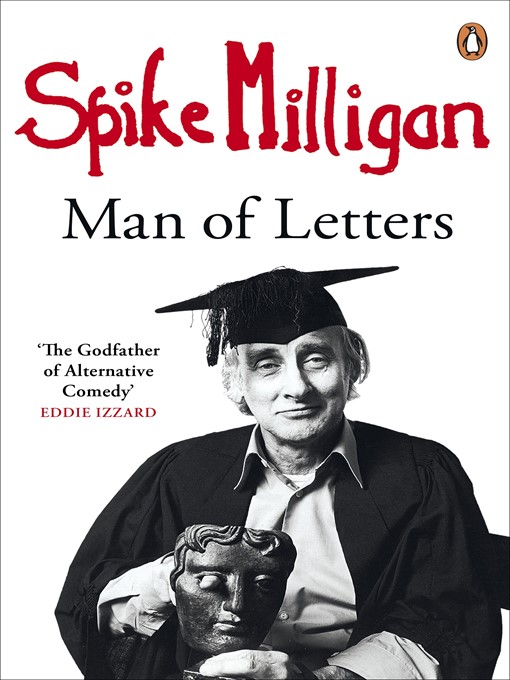 Warning: there are far too many
'loves
' coming up.
What can I say? I loved this man. I loved him for his wit, his poetry, his humour, his sensitivity, his Irishness.
I also love letters and reading collections of letters. I love reading letters between two people, written over a period of time. I love writing letters and I love receiving (nice) letters.
I enjoy writing letters of complaint and also of praise as I am sure Spike did. And how wonderful that his letters, like all writings, will live on long after Spike has moved on.
God rest him;after all he told us he was ill.
Spike Milligan: Man of Letters is a collection of the funniest, rudest and most revealing letters from one of the greatest comics of the twentieth century to some of its most famous personalities.


Spike Milligan's letters reveal the private man behind public the mask. Unlike his scripts, poetry, fiction or even his unique war memoirs, these letters show Milligan's talent raw and unvarnished - irreverent, often brazen, sometimes cutting, frequently outrageous - a reflection of his complex personality.

Spike Milligan: Man of Letters presents a rich selection of the funniest and most revealing of his missives - most of which have never been seen before. It includes correspondence with the most famous politicians, actors, celebrities and rock stars of his day, and takes the reader behind the scenes in his wrangles with producers, publishers, editors and his impervious manager-agent.

It also includes letters to a host of unlikely individuals on some surprising subjects: rounded teabags ('what did you do with the corners?'), backless hospital gowns ('beyond my comprehension'), heartfelt apologies ('pardon me for being alive') and the pressing issue of the imbalance of male and female ducks in London's parks.

Here, then, is the real Spike: obsessive, rude, generous and relentlessly witty.

Spike Milligan (1918-2002) was one of the greatest and most influential comedians of the twentieth century. Over the course of his astonishing career, he wrote over eighty books of fiction, poetry, plays, cartoons, children's stories and his unique war memoirs.

Norma Farnes was Spike Milligan's agent, manager, mother confessor and friend for thirty-six years. Her books include Spike: An Intimate Memoir, Memories of Milligan and Milligan's Meaning of Life.
3. A COOKBOOK
I am drawn to vegan and vegetarian recipes so I pounced on this new acquisition.
4. A NOVEL OF CONTEMPORARY FICTION
OK I will own up, I have not read The Secret History. I surely must have tried and failed. I am going to give this one a go though;it has rave reviews,
5. AN ARTY BOOK
This one features home interiors. Well we all like peeking into other people's interiors don't we? If the book impresses me I shall report back. I have to admit that the name Orla drew me as it is an Irish name I like.
Internationally renowned designer Orla Kiely describes her career as 'a journey in pattern and colour'. Her distinctive palette, and graphic and stylized motifs in clean repeat constructions, have won her devoted fans across the world, and have helped to turn, what began as a small British business designing bags, into a global fashion, accessories and homeware brand.
Following the success of her first book Pattern, Home opens the door on Orla's own house, looks at a series of British, Irish and Scandinavian case studies - all beautifully photographed by Richard Powers - reveals the mid-century modern items that have inspired her work and tracks the creation of her homeware range including furniture, textiles, wallpaper and ceramics.
6. A THRILLER/MYSTERY
Over many years I have read every one of Phil Rickman's books and can highly recommend them. I admit that because he lives locally many of the areas he describes are known to me (even if they are disguised or changed somewhat) which makes a good tale even better. This time the town is Hay-on- Wye, one of my favourites and is not disguised at all. Merrily Watkins is a much-loved character of mine, she will appeal to you if you like mysteries with a touch of the supernatural.
7. A POETRY BOOK
!
I am always excited when I see the library service have bought a new book of poems. This time I have high hopes. Again, I shall report back, watch this space.
Would you like a taster of her poetry? Here is an 'old' poem of Kathryn's which I found by chance on a blog called
Eyewear.
I like the poem a lot. Quite by chance there is a comment on it from the late, much missed poet
Dave King
. Synchronicity again. ....
The World Won't Miss you for a While

Lie down with me you hillwalkers and rest,
untie your boots and separate your toes,
ignore the compass wavering north/north west.
Quit trailing through the overcrowded streets
with tinkling bells, you child of Hare Krishna.
Hush. Unfurl your saffron robes. How sweet
the grass. And you, photographer of wars,
lie down and cap your lens. Ambassador,
take off your dancing shoes. There are no laws
by which you must abide oh blushing boy
with Stanley knife, no county magistrates
are waiting here to dress you down: employ
yourself with cutting up these wild flowers
as you like. Sous chef with baby guinea fowl
to stuff, surveillance officer with hours
to fill, and anorexic weighing up a meal,
lie down. Girl riding to an interview,
turn back before they force you to reveal
your hidey holes. Apprentice pharmacist,
leave carousels of second generation
happy pills. The long term sad. And journalist
with dreams, forget the man from Lancashire
who lost his tongue, the youth who found it,
kept it quivering in a matchbox for a year.
8. ANOTHER POETRY BOOK

(WELL IT IS CHRISTMAS)
COMPILED BY THE LOVELY POET ROGER MCGOUGH. -
SELF-EXPLANATORY. SUNDAYS AT 4.30 PM OVER THE YEARS ON RADIO 4. IN A BOOK.
I WONDER IF ANY OF MY FAVOURITES ARE IN THERE?
9. A SPIRITUAL BOOK
I peeked inside this book on mindfulness on Amazon and liked what I saw.
10. A FUNNY BOOK.
At last! - you are probably thinking, if you have got this far.
There's an epidemic sweeping the nation
Symptoms include:
*Acute embarrassment at the mere notion of 'making a fuss'
*Extreme awkwardness when faced with any social greeting beyond a brisk handshake
*An unhealthy preoccupation with meteorology
Doctors have also reported several cases of unnecessary apologising, an obsessive interest in correct queuing etiquette and dramatic sighing in the presence of loud teenagers on public transport. If you have experienced any of these symptoms, you may be suffering from VERY BRITISH PROBLEMS.
VERY BRITISH PROBLEMS are highly contagious. There is no known cure.
Rob Temple's hilarious new book, inspired by the incredible @soverybritish Twitter phenomenon, reveals all the ways in which we are a nation of socially awkward but well-meaning oddballs, struggling to make it through every day without apologising to an inanimate object. Take comfort in misfortunes of others. You are not alone.
Well that's it. Congratulations if you have read this far.
If you can bear it I have also blogged next door with some local photos. ...
here
Bye for now,
Go mbeannai Dia duit,
Cait.
PS What are you reading?